TIPS & TOOLS for JOURNALISTS
ESSA requires states and districts to publicly report school-by-school per-pupil expenditures. Access to spending figures at every school in every community means a treasure trove of data. It will now be much easier to investigate (and understand) the relationship between school outcomes and school spending; examine spending equity among schools in a district and among districts in a state; and compare spending across states.
The data may raise thorny questions as parents, school boards, advocates, principals—and media—try to understand which schools get what, why, and what outcomes they're getting with the dollars.
Below are resources for journalists to consider how to use this new school-level spending data to inform your reporting and start important conversations in your community.
     Key Reminders
States allocate money to districts. Districts decide how to divvy up that money among schools. Local school boards are responsible for signing off on the district budget.
Salaries and benefits make up the biggest chunk of district spending. How much the district spends on a school depends on the actual mix of teachers (and their salaries) in the building.
Understanding how to navigate your state's online reporting system now could pay dividends when you're scrambling to meet deadline.
Story Ideas: Questions for Journalists to Explore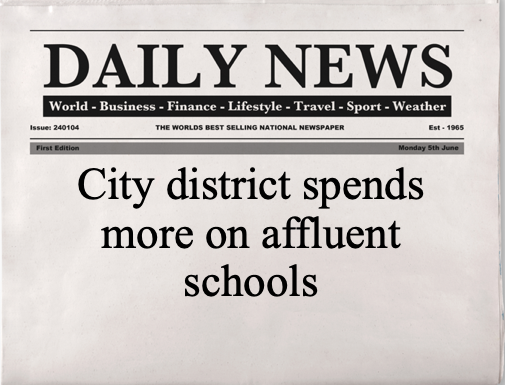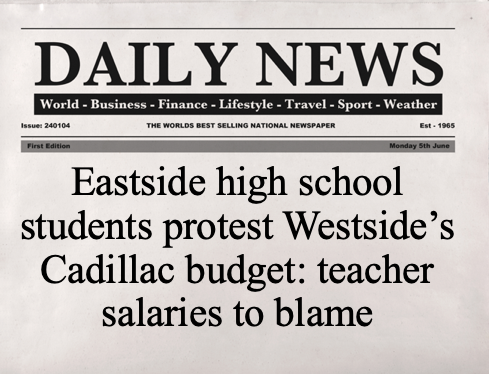 Tips When Writing About Education Finance
Quantify dollars in per student terms

Reference big spending figures with percentages

Acknowledge proportion of investment and relative significance (federal investment ~10%)

Recognize that districts & school boards have fiduciary responsibility

Connect spending and outcomes

Acknowledge tradeoffs and value of each
Have questions? Edunomics Lab can provide national context and local examples, and help interpret data. We can also point you to other experts and resources. Contact Deb Britt at Edunomics@georgetown.edu for more information.