Compensation, Benefits & Pensions
By far the largest category of spending in American public school districts is employee salaries and benefits. Nationally, for every $10,000 that districts spend, about $8,000 goes toward staffing costs.
At the Edunomics Lab, we analyze how districts structure their compensation packages to attract and retain high-quality educators. Through that lens, we consider the full compensation package, including base teacher salaries plus any stipends or incentives, as well as benefits including retirement (pensions) and health care.
Our analyses focus on the distribution of salaries versus benefits, whether staffing dollars are spent equitably, and how compensation can be used to address other important goals, such as teacher quality and diversity. These include districts that give bonuses to effective teachers who take on more students and raise pay for early-career teachers as a way to strengthen the teaching force and reduce runaway pension costs.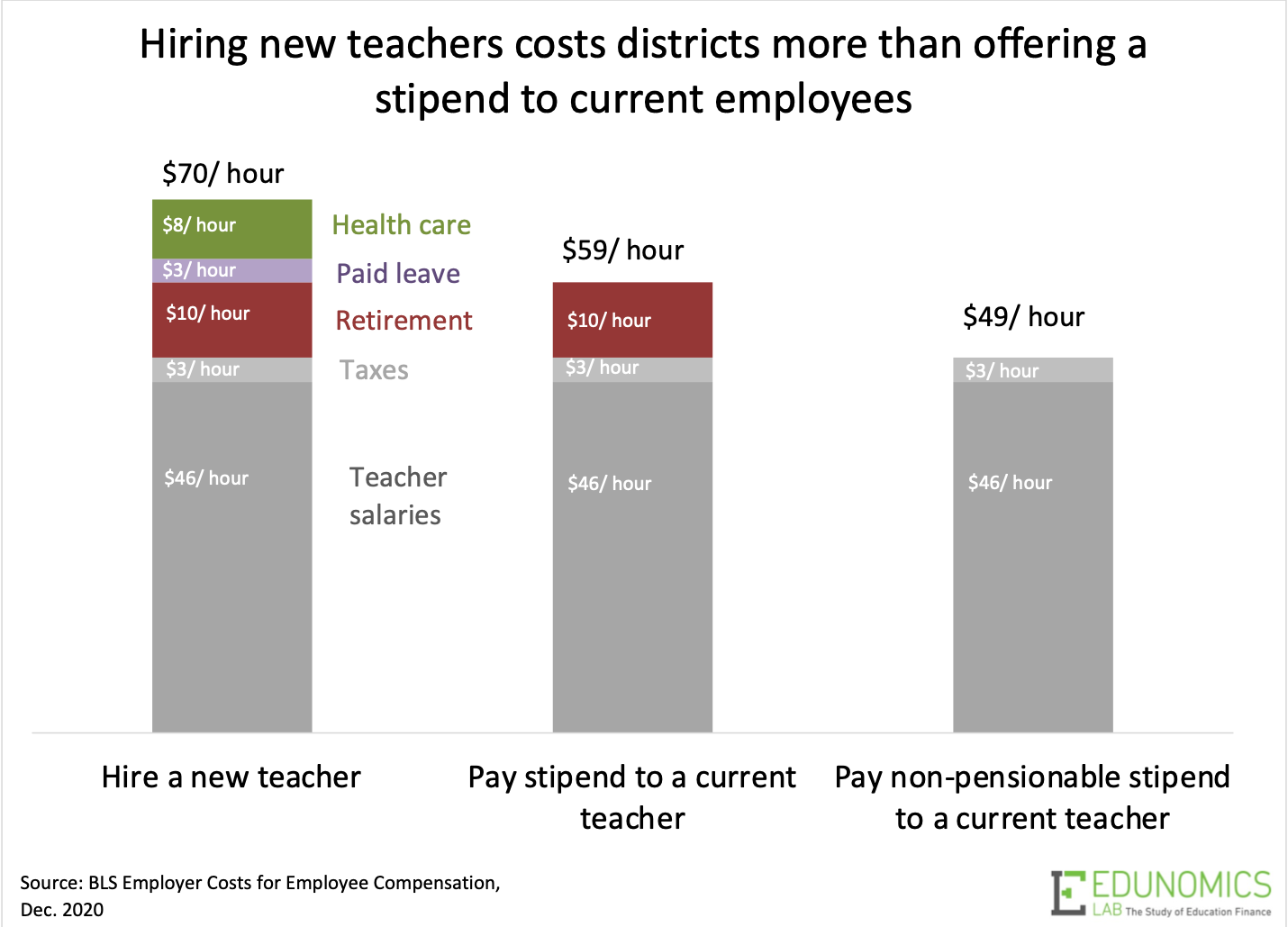 Relevant Resources
Districts are right to worry about a fiscal cliff when federal relief aid runs out, cautions Marguerite Roza, but leaders have options beyond handwringing.