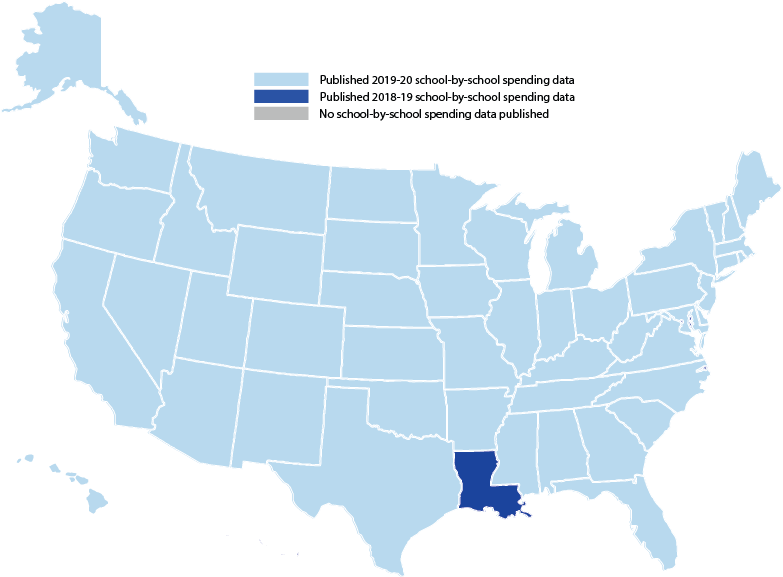 Our data hub provides a gateway to explore each state's school-by-school spending data.
Click on any state abbreviation below to find out what you can learn from that state's report card about per-pupil expenditures—and how to find information the report card may not provide. Questions or want to know when new state data comes online? Email: Deb Britt at edunomics@georgetown.edu
Click below to go directly to any state's school spending data
Spending Vs. Outcomes By School
Edunomics Lab developed interactive data displays to explore resource equity, how dollars are  allocated to schools, and which schools are most able to leverage their money to maximize student outcomes. Users can explore and filter by specific districts, school characteristics and student demographics.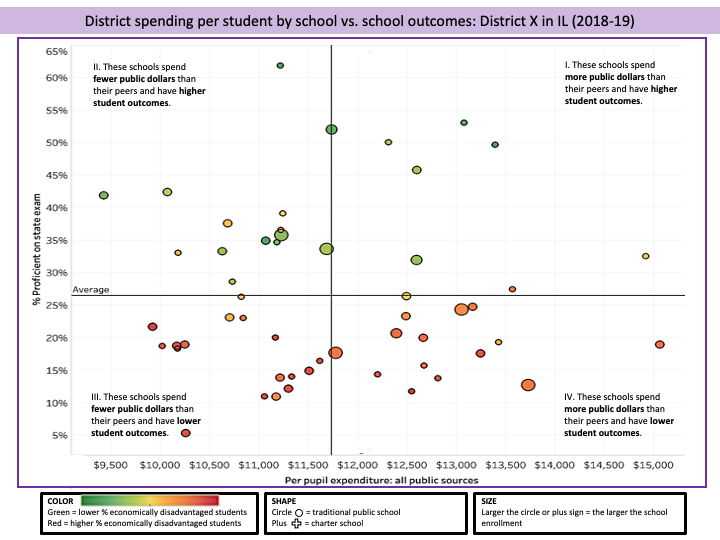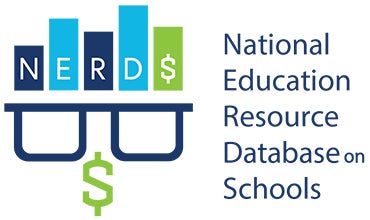 Edunomics Lab is building NERD$: National Education Resource Database on Schools to capture states' per-student spending by school as required under ESSA. NERD$ compiles year-over-year data into a publicly accessible, permanent location and makes it usable for research, policy, and practice.
To share your state's data file for inclusion in the database, please email Doug Hummel-Price: nerds@georgetown.edu.
School spending data in the news
Certificate in Education Finance (CEF)
Financial and resource allocation issues influence all aspects of U.S. public education policy yet are often not fully understood. This one-of-a-kind Certificate in Education Finance (CEF) equips participants with the practical skills they need in strategic fiscal management, finance policy analysis, and financial leadership to deploy resources in ways that do the most for students.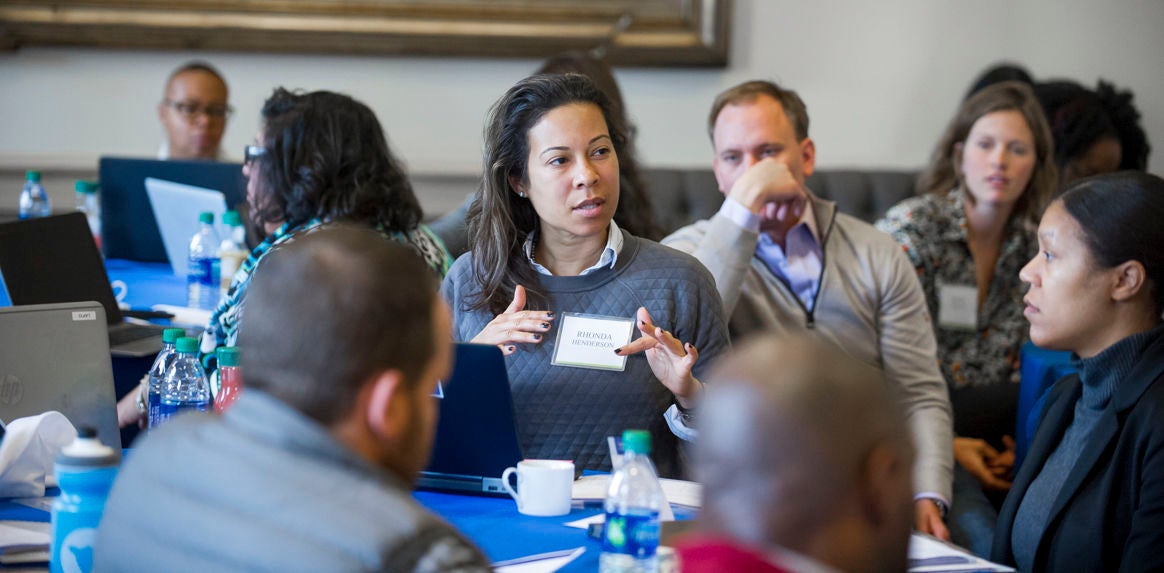 Want to learn more?
Select your areas of interest and we will get in touch.
This state has not published yet. We'd love to email you when it's ready.