States provide the biggest share of funding for public education in the United States. This grants state education finance policy an outsized impact on districts, schools and students. We analyze pressing state issues, from skyrocketing pension debt (and how states might combat it) to shifting models for allocating resources to districts (and the tradeoffs implicit in those shifts.)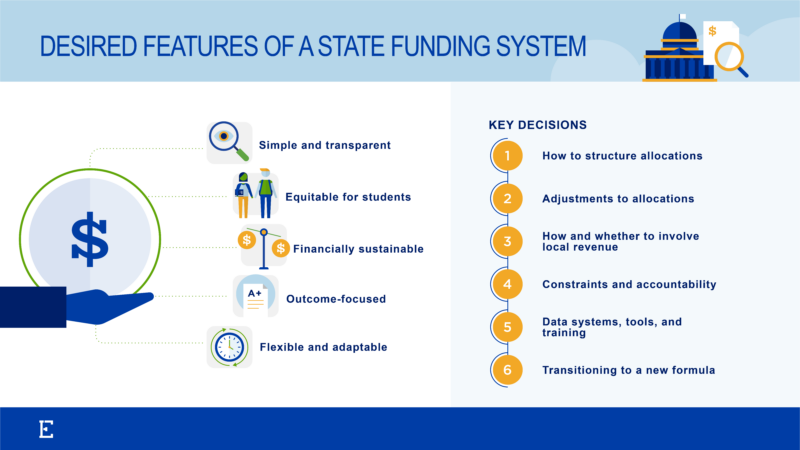 One of a state's primary responsibilities is to divvy up the public funds for K-12 schooling. A set of finance policies determines how the state and local funds are apportioned—and what is expected in return—so that districts and other providers can then apply them to schools and classrooms. While each state formula varies, there are desired features and key decisions for consideration.
We created this decision tree to help policy makers review and design state education funding formulas. Please email any questions to Hannah Jarmolowski at edunomics@georgetown.edu.
Relevant Resources
In 2013 California adopted the Local Control Funding Formula (LCFF) to drive more resources to students with higher needs, create more spending flexibility, and let districts decide how to spend substantial new dollars. Our analysis examines financial data from nearly all California school systems to clarify how their spending choices changed in the first three years of the new state funding law.