Edunomics Lab, at its core, studies the "wicked problem" of education financial planning and execution. Public education faces a difficult decade ahead where inherent labor cost are set to outpace even optimistic revenue projections. Such financial strain demands careful analysis, detailed fiscal models, and thoughtful exploration of alternate spending scenarios.
Our Team
Marguerite Roza
Marguerite Roza, Ph.D., is the Director of the Edunomics Lab and a Research Professor at Georgetown University. Dr. Roza's research focuses on quantitative policy analysis, particularly in the area of education finance. Recent research traces the effects of fiscal policies at the federal, state, and district levels for their implications on resources at school and classroom levels. Her calculations of dollar implications and cost equivalent tradeoffs have prompted changes in education finance policy at all levels in the education system. She's led projects including the Finance and Productivity Initiative at CRPE and the Schools in Crisis Rapid response Paper Series. More recently she served as Senior Economic Advisor to the Bill and Melinda Gates Foundation. Her work has been published by Education Sector, the Brookings Institution, Public Budgeting and Finance, Education Next, and the Peabody Journal of Education. Dr. Roza is author of the highly regarded education finance book, Educational Economics: Where Do School Funds Go?
Dr. Roza earned a Ph.D. in Education from the University of Washington. Prior to that, she served as a Lieutenant in the U.S. Navy teaching thermodynamics at the Naval Nuclear Power School. She has a B.S. from Duke University and has studied at the London School of Economics and the University of Amsterdam.
Laura Anderson
Laura Anderson is the Associate Director of the Edunomics Lab at Georgetown University. Previously, Laura was an Associate Program Officer at the Bill & Melinda Gates Foundation working closely with US Program Advocacy team members on grant development, grants management and project management. She has also worked as Capital Campaign Director for Overlake Hospital managing a $15million campaign and served more than twelve years executing national fundraising campaigns for Fred Hutchinson Cancer Research Center. She earned her B.A. in Communications from Washington State University.
Katie Hagan
Katie Hagan is a Research Associate at Edunomics Lab at Georgetown University. Prior to joining the Edunomics team, Katie worked as a Policy Fellow at Business for Educational Success and Transformation in North Carolina, where she researched and advocated for high-quality state assessment and accountability systems. Katie has also been a classroom teacher in both traditional public and public charter schools, and was a 2011 Teach For America corps member in Las Vegas, NV. She holds a Master of Public Policy degree from Duke University, a M.Ed. from the University of Nevada, and a B.A. from Virginia Tech.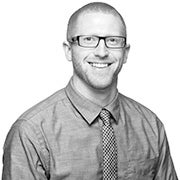 Tim Coughlin
Tim Coughlin is a Research Analyst at Edunomics Lab at Georgetown University.  Previously Tim worked as Financial Controller at a high-growth SaaS technology company where he led all cost management, forecasting, and benefits/compensation strategy.  He has also worked as CFO for a K-12 private international school in SE Asia in conjunction with teaching a pilot course on Business & Entrepreneurship to high school seniors.  Tim is an Education Pioneers Analyst Fellow (cohort '14-15) serving his fellowship as a Human Capital Data Analyst at the Oakland Unified School District.  He earned his B.A. in Business Management and Marketing from Whitworth University.
Affiliated Experts
Grant Blume, Research Affiliate
Grant is a Ph.D. Candidate at the Daniel J. Evans School of Public Affairs at the University of Washington and a pre-doctoral fellow of the U.S. Department of Education's Institute of Education Sciences. Grant's work focuses on empirical policy analysis and program evaluation related to high school-to-college transitions and public policy related to postsecondary access. His research has been recently published in such journals as Educational Policy Analysis and Evaluation and American Behavioral Scientist. Grant also works on projects in Washington State using school district data and statewide longitudinal education data to evaluate K-12 and postsecondary programs.
Cory Edmonds, Research Affiliate
Cory has worked in technology and finance at The Hartford Financial Services Group and in a similar role at Harvard University in the Office of the Chief Financial Officer. Cory has also served as an Education Pioneers Analyst Fellow serving as a Strategy Consultant for Education Resource Strategies. Most recently, Cory acted as a Senior Budget Analyst for the Atlanta Public Schools where he was heavily involved in developing the district's FY14 budget. Cory is currently a candidate for a Masters of Public Administration at the University of Georgia where he is specializing in Public Finance and Budgeting.
Jessica Jonovski, Research Affiliate
Jessica is a consultant interested in improving educational opportunities in the U.S. and abroad. Previously, she served as an Education Pioneers Analyst Fellow with Bellwether Education Partners where she developed strategic plans, financial models, and other data-driven proposals for public school districts, charter schools, and nonprofit service providers. She has also worked as a finance and operations analyst at the Procter & Gamble Company. In 2014, Jessica will begin a fellowship with Bridge International Academies, focusing on school operations and management. She holds a BS in Economics and a BS in Business Administration from Villanova University.
Larry Miller Ph.D., Research Affiliate
Larry is a Senior Research Fellow at the Center on Reinventing Public Education leading its school finance initiatives, including projects analyzing the cost of blended learning schools and an initiative to understand how we can finance schools in support of innovation. He has conducted research on weighted student funding in Houston, portfolio management in Newark, New Jersey, early childhood accountability policies across the U.S., and the cost of student centered learning. His research has appeared in Public Budgeting and Finance, Municipal Finance Journal, Educational Policy, Routledge Critical Studies in Public Management, and Developments in Education Finance.
Linda Perlstein, Communications Affiliate
Linda is a communications consultant who has been specializing in K-12 and higher education issues since 1998. She spent a decade as a journalist at the Washington Post, mostly as a staff writer covering local and national education issues. She is the author of two books—Not Much Just Chillin': The Hidden Lives of Middle Schoolers, a New York Times best-seller, and Tested: One American School Struggles to Make the Grade. From 2008 to 2011, Linda was the National Education Writers Association's first public editor. Coaching more than 400 journalists, she helped put their stories into context, refine their writing, sort through data and research, and generate new ideas.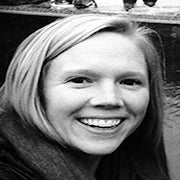 Elizabeth Ryan, Research Affiliate
Elizabeth is a consultant who seeks to better prepare, support, and empower educators in their work to provide quality education to all students.  Previously, she served as a Research Assistant with the National P-3 Center where she worked with a team to develop, implement, and evaluate professional development programs for P-3 educators.  She has also worked with The Seattle Public Library to complete a comprehensive program evaluation of a professional development program for children services librarians.  Elizabeth has been an elementary classroom teacher internationally and in Title I schools outside of Washington, DC.  She holds a B.A. in Psychology and a Master's in Teaching from the University of Virginia and a M.Ed. in Education Policy from the University of Washington.

Suzanne Simburg, Research Affiliate
Suzanne studies education finance models and innovation in education. Her interest in school innovation grew out of her first jobs, working with youth, and following professional experiences with innovative businesses. In the past she was an Education Pioneers Fellow at Aspire Public Schools and a Fulbright Fellow at New Ventures, a business accelerator in Mexico City. Ms. Simburg has a BA, MBA, and MPA from the University of Washington and before graduate school she worked for YouTube/Google and AmeriCorps.
Jim Simpkins, Research Affiliate
Jim is a consulting analyst, and performed research and analysis of various aspects of K-12 education in the United States, including nationwide and state-by-state employment trends, teacher salaries, retention and compensation, state spending, salaries through the Great Recession, and school-by­ school results as a function of economic input. This work has been performed for clients including the Center on Reinventing Public Education and Bill & Melinda Gates Foundation. Previously he served as a Group Program Manager at Microsoft Corporation leading teams that designed and executed several of Microsoft's database and personal finance products. Jim has a BA in mathematics from the University of California at Santa Cruz and an MBA from the Wharton School of the University of Pennsylvania.
Amanda Warco, Research Affiliate
Amanda Warco is Director of Data and Assessment at Coney Island Prep charter schools in Brooklyn, New York. From 2014 – 2016 she served as Research Associate at Edunomics Lab at Georgetown University. Her previous roles include Special Projects Coordinator for Uncommon Schools in Brooklyn, N.Y. where she focused on data and operations support and helped manage a strategic redesign of the student recruitment process, Education Pioneers fellow and Research Intern with the Research and Policy Support Group at the New York City Department of Education. She holds a B.A. in English and a B.A. in French from Wake Forest University and a Masters of Public Administration from the Robert F. Wagner School of Public Service at New York University.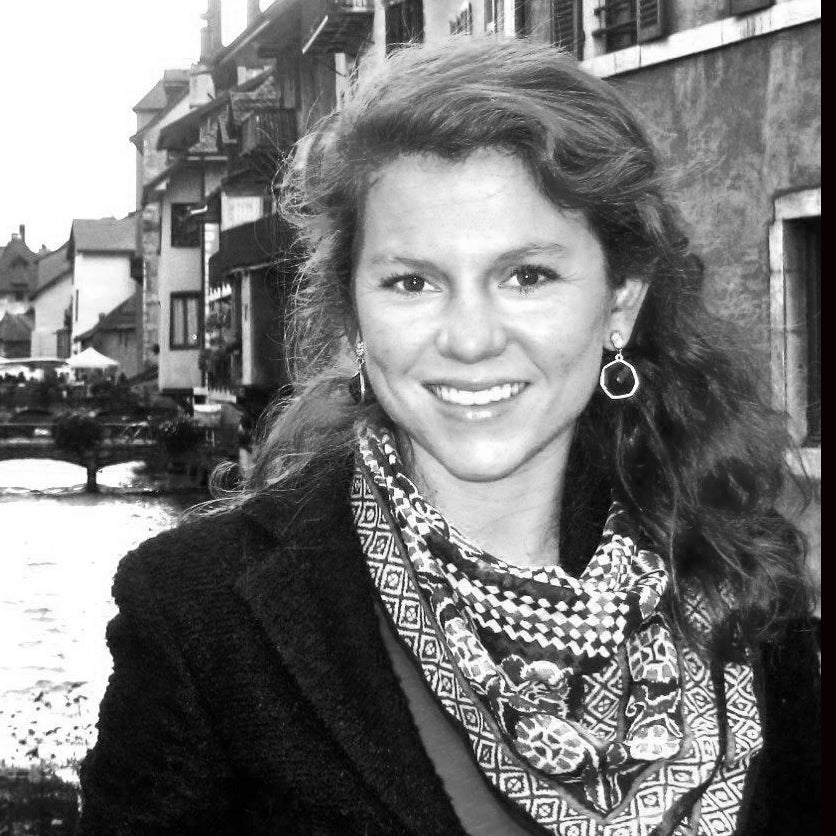 Lucretia Witte,  Research Affiliate
Lucretia Witte is the winner of the Graduate Fellowship at the McCourt School of Public Policy, where she serves as the President of the EduWonks Club and Treasurer of the Graduate Student Organization.  During her time at Georgetown she has interned in DC Public Schools. Last year Lucretia was a Fulbright Scholar in Greece, where she researched the way that the Greek education system has responded to the economic crisis.  Previously she was a TFA corps member in Bridgeport, CT, where her students averaged 1.5 years' reading growth per year and she was a state winner of the Sue Lehmann Award for Excellence in Teaching.  Lucretia also taught in Zermatt, Switzerland at Swiss Semester, and worked with the Dartmouth Center for the Advancement of Learning to integrate technology with explicit learning goals.  She earned her B.A. in English with a minor in Spanish from Dartmouth College.
Funders & Partners
Laura and John Arnold Foundation
Building State Capacity & Productivity Center
CASEL
Center on Reinventing Public Education
Council of Chief State School Officers
New America Foundation
Rural Opportunities Consortium of Idaho
Smith Richardson Foundation
Walton Family Foundation