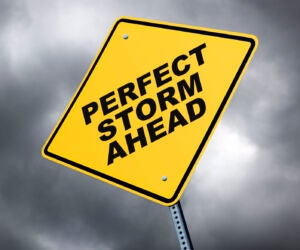 Registration has closed, but please contact Jordan Tollefson at edunomics@georgetown.edu if you would like to learn about future workshops.
The financial demands on school board members are incredibly complex right now. Districts are navigating financial pressures of inflation, enrollment shifts, temporary relief funds and economic headwinds – all of which have implications for school district budgets. Workshop participants will learn practical skills needed in strategic fiscal management, finance policy analysis and financial leadership so they can focus on deploying resources in ways that do the most for all students.
The course is hands-on and practice-based, not finance theory. The overarching goal is to help school board members make strategic spending decisions on behalf of students and rooted in their own local context while engaging communities and ensuring their systems are set up for financial sustainability.
The cost is $850 per person. Scholarships are available – apply early!
What is the School Board Finance Workshop?
Through the cohort, participants will:
Identify common (but often ill-understood) cost drivers in education
Analyze how policy affects equity and resource use
Understand how to effectively consume and use education finance information
Learn how to strategically allocate resources to reach desired outcomes and avoid unintended consequences that can negatively impact students, schools and communities
Grapple with productivity and financial tradeoffs
Learn how to effectively communicate finance strategy and decisions to a myriad of audiences
Who should participate?
This training is geared towards school board members! The focus is on building and honing strategic finance skills to meet the moment and apply them in participants' own context.
No prerequisites or advance preparation required. CPE and PDC credits are available.*
Want to learn more?
Select your areas of interest and we will get in touch.