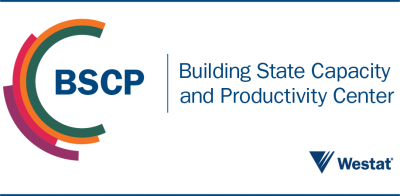 A Guide for SEA-led Resource Allocation Reviews. Appendix 1: Sample Data Report
Marguerite Roza, Katherine Hagan and Hannah Jarmolowski
September 2019
The Every Student Succeeds Act (ESSA) requires state education agencies (SEAs) to conduct periodic resource allocation reviews (RARs) in districts that serve low-performing schools. This is a new opportunity for states and districts to examine the connection between resource allocation and academic outcomes.
In preparing for the RAR, we suggest SEA leaders tap readily available data, including demographic, financial, and outcomes data, so that school leaders can see how their resources compare to those of other schools in the district. The SEA should provide the data to the LEA leader with instructions to share with school leaders (and school staff, if desired) in advance of the resource allocation discussion.
The following sample data report is an example of what can be assembled from public sources. Note that by June 2020, all states will have per-pupil spending data for each school, as required by ESSA, and as a result, it should become easier to assemble these figures or pull them down from an existing source.
SEA leaders can find step-by-step guidance and a RAR discussion protocol to adapt for their own use HERE.
Contact edunomics@georgetown.edu for an accessible version of any publication or resource.