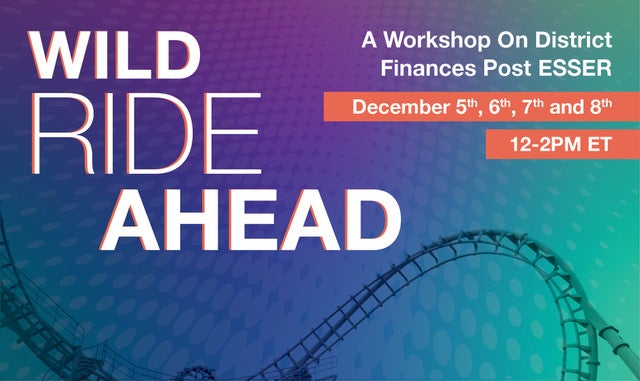 Districts face a tough year ahead. We're here to help.
We're running a second Fiscal Cliff Workshop to help leaders navigate the coming financial challenges, preserve what matters most for students, and manage any unspent ESSER balances.
Featured Research, Data, & Analysis
This collaborative group meets monthly to explore current research and troubleshoot common challenges. The meetings can help guide districts as they consider financial plans for the coming months and years. Topics range from projections of state and district economic outlooks to strategic budget cutting and stakeholder communications, the impacts of enrollment shifts and learning loss on district finances, and the implications of massive federal relief funds for K-12.
To learn more about the network, email Jessica Swanson at edunomics@georgetown.edu.
Earn Your Certificate in Ed Finance
Upcoming Cohort: Las Vegas, NV, Jan 18-20, 2024