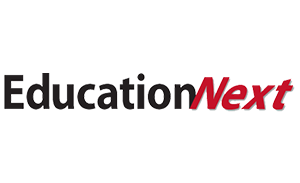 The Massive ESSER Experiment: Here's what we're learning.
Katherine Silberstein and Marguerite Roza
Published April 4, 2023 by Education Next
An historic, massively expensive experiment is nearing its home stretch. In March 2021 the federal government sent $112 billion out to 14,000 districts with almost no strings attached. The Elementary and Secondary School Emergency Relief, or ESSER, funding came on top of another $60 billion from two earlier waves of pandemic relief dollars for schools (in sum, roughly three times the annual federal investment). Never before had schools seen anything like it.
To say school districts were (and still are) flush with cash is an understatement. District leaders have more money at their disposal than ever before. Normally leaders spend budget seasons trying to pare back planned expenditures to match their revenue reality. But with ESSER, districts had to come up with new ideas for how to spend one-time funds within a limited time period. Many invited employees, parents, and communities to submit suggestions. Some initially worried they wouldn't spend it down by the September 2024 deadline.
With 18 months to go before this grand experiment ends, Katherine Silberstein and Marguerite Roza share their findings at Education Next.
Contact edunomics@georgetown.edu for an accessible version of any publication or resource.