STAFFING V. ENROLLMENT TRENDS
How does the number of staff compare to the number of students in your district? How has that changed over time?
STEP 1: Use our template to enter student enrollment and staffing data for your district, starting with the 2013-14 school year. We encourage users to use district published and audited data. Alternatively, data can be found on NCES Common Core of Data.
STEP 2: Download the custom graph showing staffing versus enrollment trends.
Need help? Please email edunomics@georgetown.edu with questions and sign up for Edunomics Lab updates here.
Check back often, we're building out an interactive data tool to do the work for you!
Get smarter on using financial data with Georgetown University's Certificate in Education Finance
This interactive course is designed to help district leaders and their finance teams, board members, school principals, and others leverage funds to do the most for students in a way that is financially sustainable, transparent, and equitable.
Participants engage in hands-on experiences navigating competing financial pressures, explore current fiscal and other data to inform choices, and practice strategies to engage their communities and build trust.
Contact Jordan.Tollefson@georgetown.edu with any questions or to inquire about bringing your district team.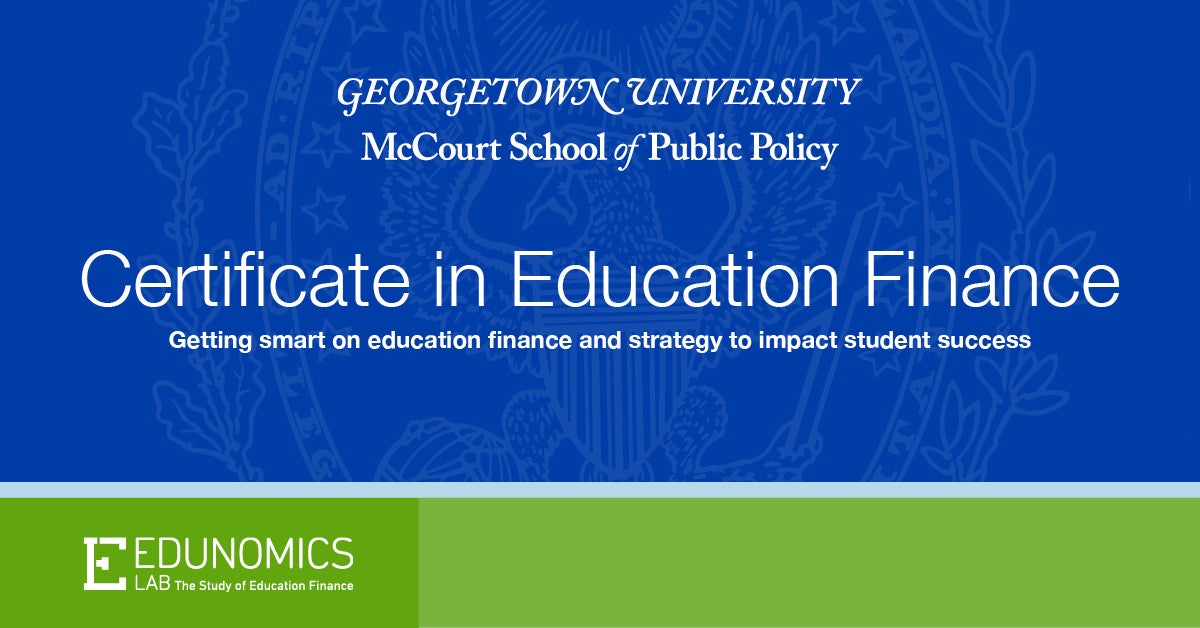 Want updates?
Select your areas of interest and we will get in touch.