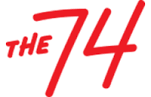 Districts Like San Diego Could Be Locking Themselves Into Painful Cuts Down the Road
Chad Aldeman
Published August 23, 2021 on The 74
Thanks to a surprisingly strong state budget and a $15 billion infusion courtesy of the federal government, school districts across California are now flush with cash. But if district leaders aren't careful now, they could trigger a round of painful cuts in the very near future.
Take the case of San Diego Unified, a district with long-term financial problems. The district is using temporary funds to hire more workers and raise base salaries across the board. Rather than using its windfall to tackle persistent challenges, it has added to its long-term financial commitments.
In this commentary, Chad Aldeman suggests that there are other ways to both raise pay and build capacity that don't set up districts for financial stress down the road.
Contact edunomics@georgetown.edu for an accessible version of any publication or resource.