Desired Features of a State Funding System
One of a state's primary responsibilities is to divvy up the public funds for K-12 schooling. A set of finance policies determines how the state and local funds are apportioned—and what is expected in return—so that districts and other providers can then apply them to schools and classrooms. While each state formula varies, there are desired features and key decisions for consideration.
As important as state allocation formulas are, they don't change much over time, even as what we know about education evolves. While states might tweak their models from year to year, states tend to make major changes only once every two decades. As such, when the opportunity arises for a formula change, leaders will want to think carefully about the long-term implications, keeping students at the center of decision making.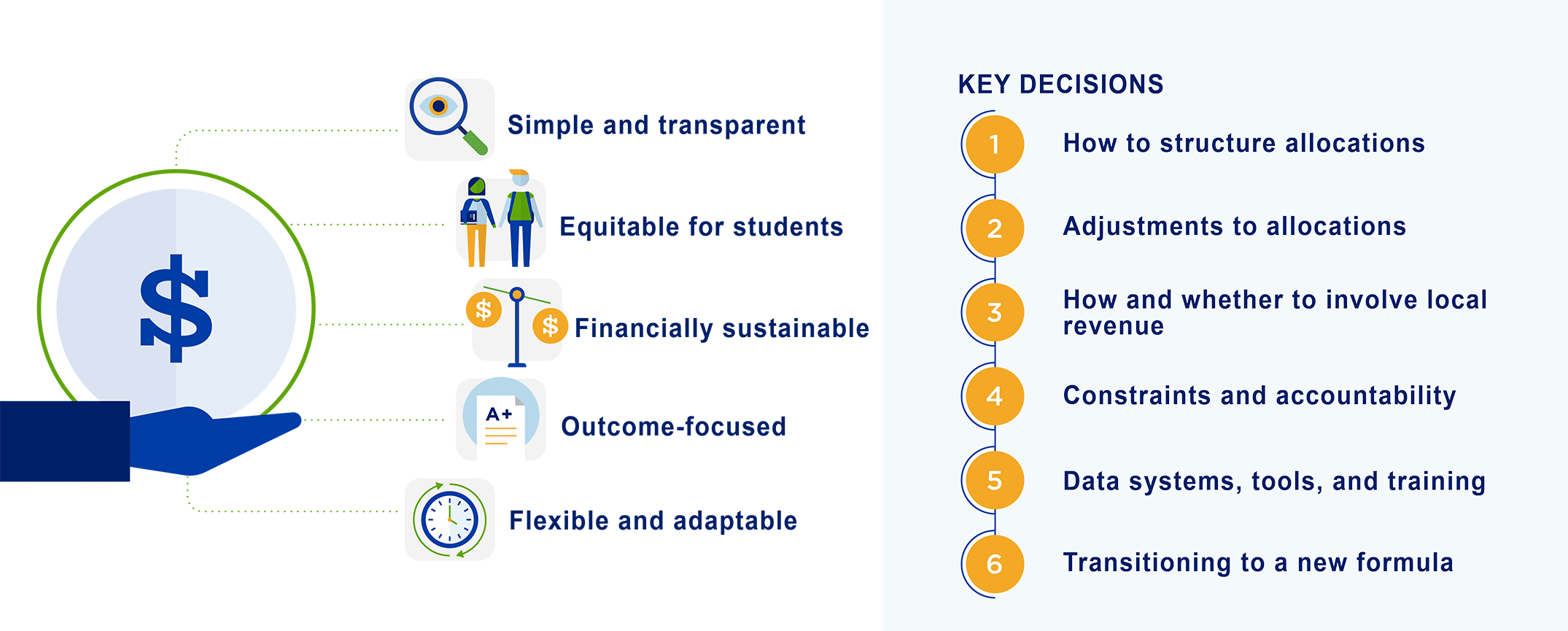 How to Structure Allocations
There are three basic mechanisms most states use to deploy funds, each with multiple factors on which to base funding adjustments. Most states use a hybrid of these three models.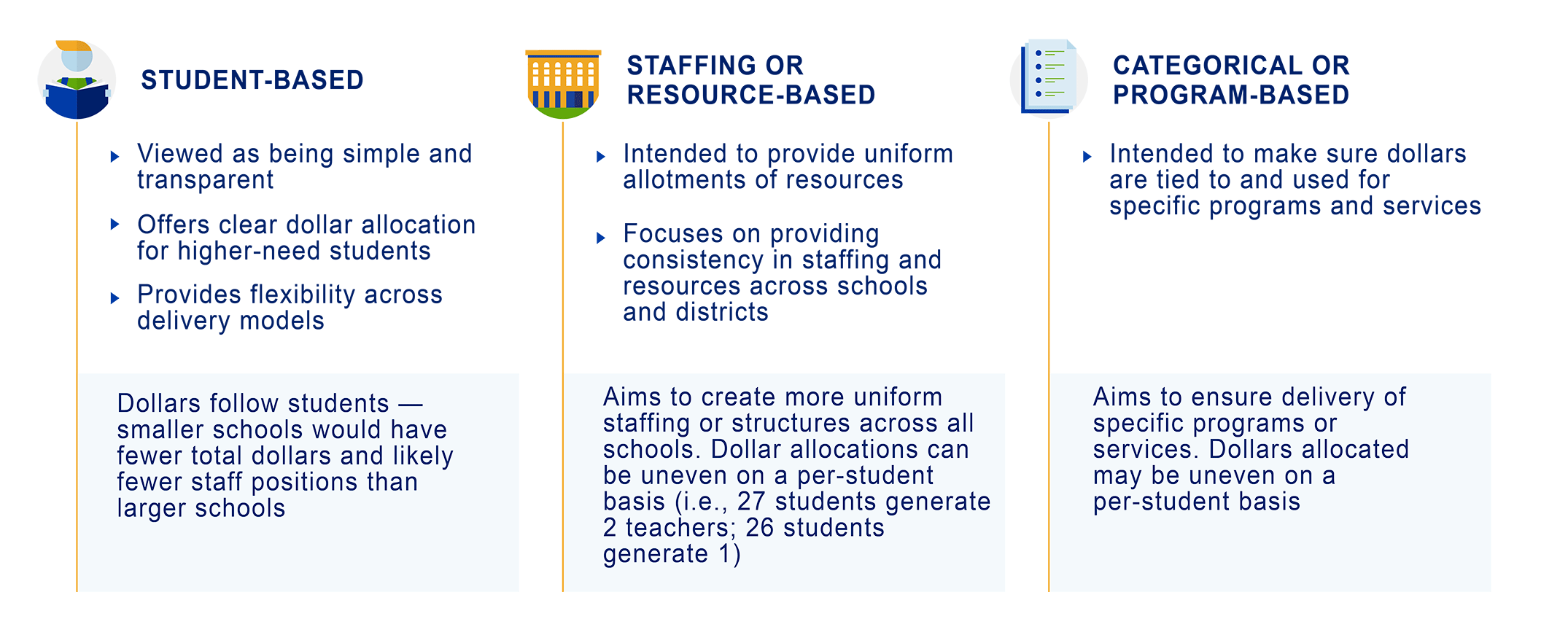 Adjustments to Allocations
Within each allocation structure, there are a variety of ways for states to direct dollars to reflect their priorities.

How and Whether to involve Local Revenue
Many states factor in local money when determining state aid amounts. Depending on the state, local funds can play a substantial role in school funding—sometimes amounting to more than half a district's total revenue.

Constraints and Accountability
States put certain conditions on the dollars they send to districts, either prescribing what districts should purchase or determining expected outcomes for dollars spent (or some combination).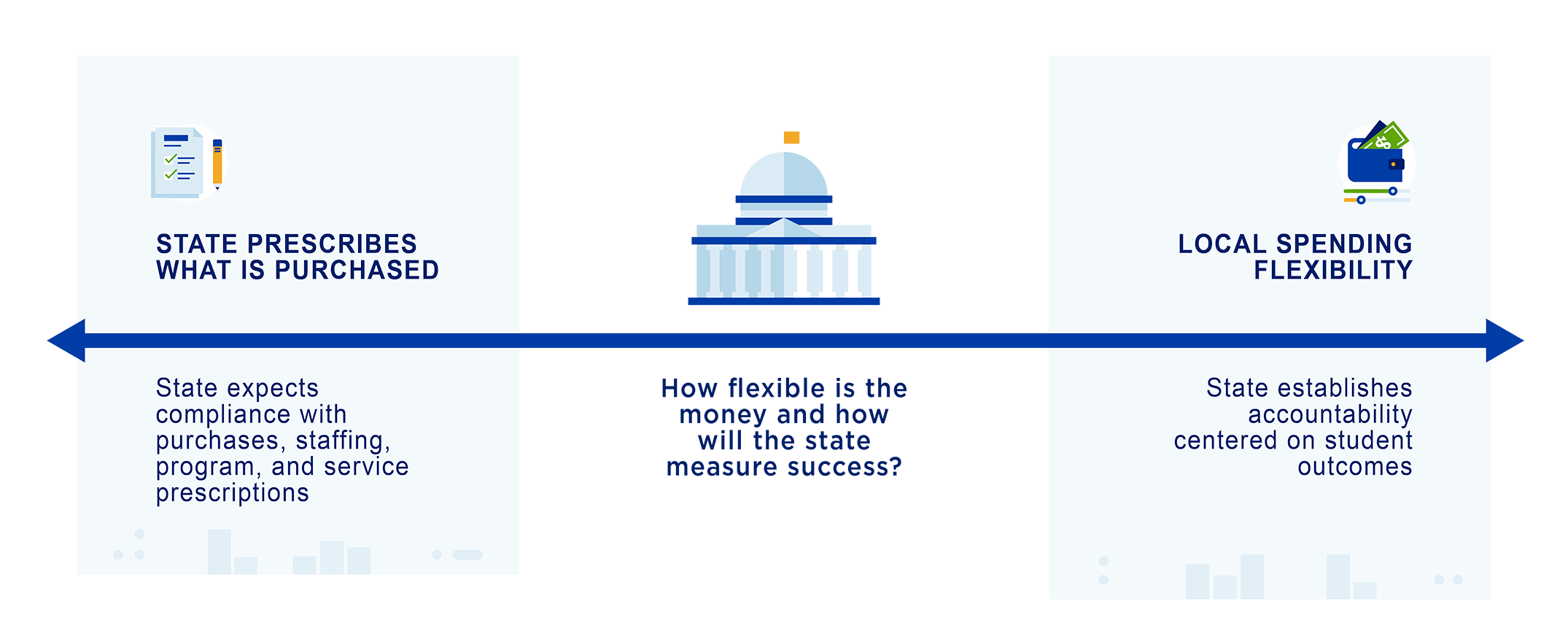 Data Systems, Tools, and Training
States are uniquely positioned to make spending data useful and usable, and intentionally build district leaders' strategic finance skills and capacity—all with the goal of improving schooling.

Transitioning to a New Formula
States have levers to ease the transition for districts that will lose money under the new formula.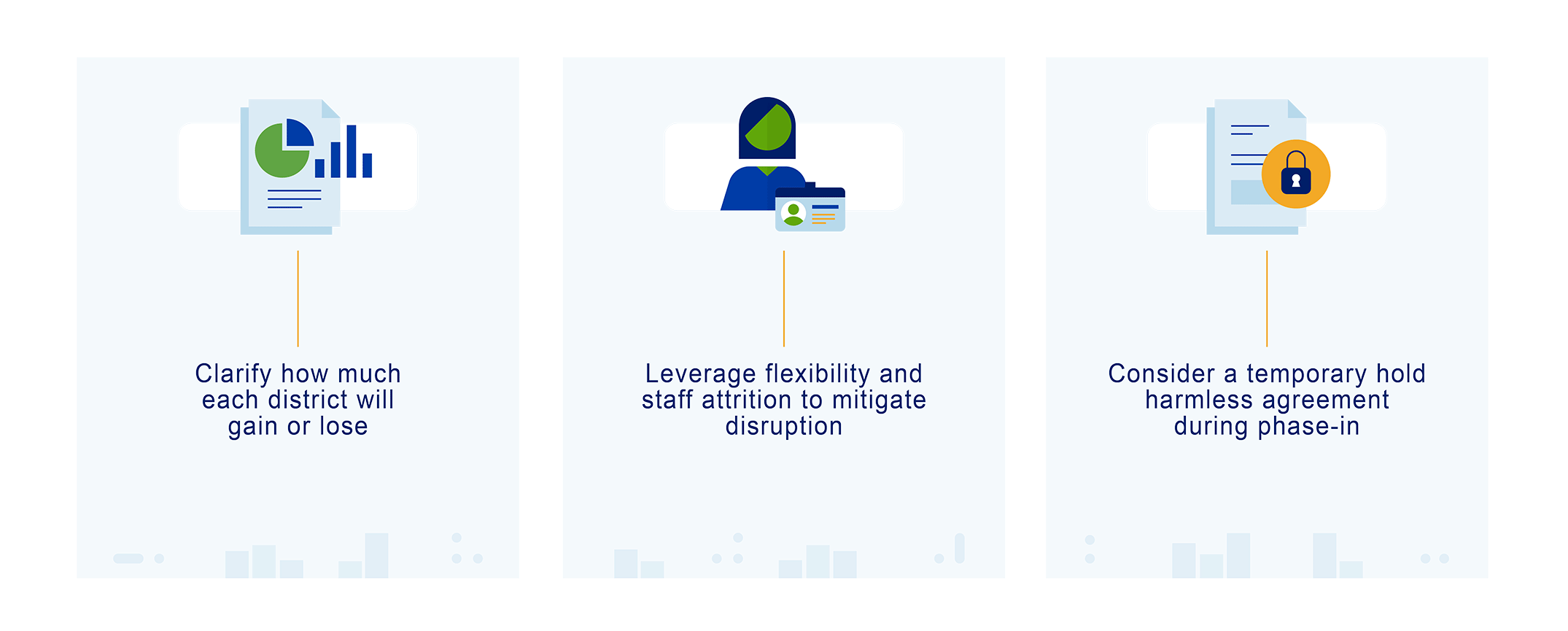 Relevant Resources