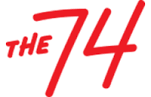 Chicago's Teachers Union Agreed to Give Spending Control to Principals. Now, the Union Is Striking to Take It Away
Marguerite Roza
Published October 17, 2019 on The 74
Six years ago, the Chicago school district decentralized its finances to give principals control over school funds. Now, the Chicago Teachers Union wants to take that control away.
Chicago teachers walked out today over contract negotiations that have stalled over who controls staffing decisions in schools. Since 2013-14, the district and union have negotiated the salary schedule, but principals are the ones to make other trade-offs with their money to best serve their students. Now, the union is asking that principals no longer make these choices and that staffing prescriptions instead be cemented into contract language…
Contact edunomics@georgetown.edu for an accessible version of any publication or resource.