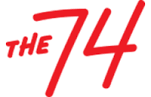 Analysis: Pandemic-Fueled Financial Turbulence Is Hitting School Districts Across the Country. Here's What to Watch for
Marguerite Roza and Katie Silberstein
Published August 17, 2020 on The 74
It's tough to overstate just how much the pandemic is asking of school districts and their financial leaders. They're being asked to budget in the face of whiplash-inducing on-again, off-again reopening scenarios — all set against a backdrop of collapsing state revenues for K-12 education.
At Edunomics Lab, we've been tracking districts' budget decisions in the wake of the pandemic-triggered financial upheaval, and we're seeing some short-term district actions that could have significant — and, in some cases, troubling — long-term ramifications.
Contact edunomics@georgetown.edu for an accessible version of any publication or resource.