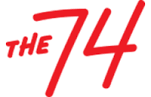 Remote or in Person? Underspending or Running Deficits? What School Reopening Decisions Mean for District Budgets
Chad Aldeman
Published March 8, 2021 on The 74
To get a clearer picture of school district spending patterns during the last several months, the Edunomics Lab team dug into a sample of large-district financial documents. We compared the approved district budgets from last summer to mid-year financial documents this winter to see whether districts are spending more or less than projected. We specifically included districts that were conducting in-person classes and others that have remained fully remote for the past year. The contrast is stark.
Many districts are struggling financially. They have spent large sums of money dealing with the COVID-19 pandemic — buying technology, purchasing cleaning supplies, hiring more substitute teachers and attempting to address student learning loss and disengagement. But districts that have remained mostly or entirely virtual have actually been able to save money, and some are even on pace to run surpluses this year.
Contact edunomics@georgetown.edu for an accessible version of any publication or resource.