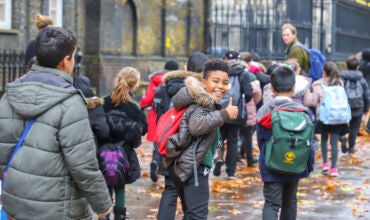 Focus On Student Outcomes, Not How Federal Funds Are Spent
Chad Aldeman
Published by Forbes January 20, 2022
In 2020 and 2021, Congress opened the metaphorical barn door, doling out $190 billion to school districts. In hearings last year, U.S. Department of Education leaders assured congressional leaders they'll eventually know how the money was spent.
But the answers may be unsatisfying, writes Chad Aldeman in Forbes. Given limitations to how states and districts track their spending, we may never be able to say precisely what the money bought or what services students received.
By pushing the relief funds out quickly and attaching few strings to how it can be spent, Congress will have to trust districts to spend the money wisely. Rather than focusing too much effort on collecting data no one will ever use or understand, the Feds could now help clarify what the money was for by focusing on the student outcomes that matter most.
Contact edunomics@georgetown.edu for an accessible version of any publication or resource.