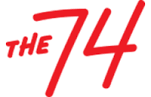 On a Per-Student Basis, School Staffing Levels Are Hitting All-Time Highs
Chad Aldeman
Published September 12, 2022 on The 74
It's a weird time to be having a national conversation about teacher shortages. Thanks in part to the surge of federal relief funds, schools have ambitious hiring plans — but they have been unable to bring on as many people as they would like.
And yet, on a per-student basis, schools today employ more teachers and other staff than they've ever had.
When the first Baby Boomers started attending public schools in the 1950s, a typical American school district employed about 58 workers for every 1,000 students enrolled. By the time Millennials attended school in the 1990s, schools employed twice as many adults to serve the same number of students.
In the 2020-21 school year, staffing levels hit all-time highs, and the typical public school district employed 135 people for every 1,000 students it served.
Adding staff is the main "big bet" public education has pursued over the last 50 years. But as Chad Aldeman writes in The 74, this has come at the expense of other investments: While school spending has risen, districts haven't added more instructional time for students or raised teacher salaries.
Contact edunomics@georgetown.edu for an accessible version of any publication or resource.