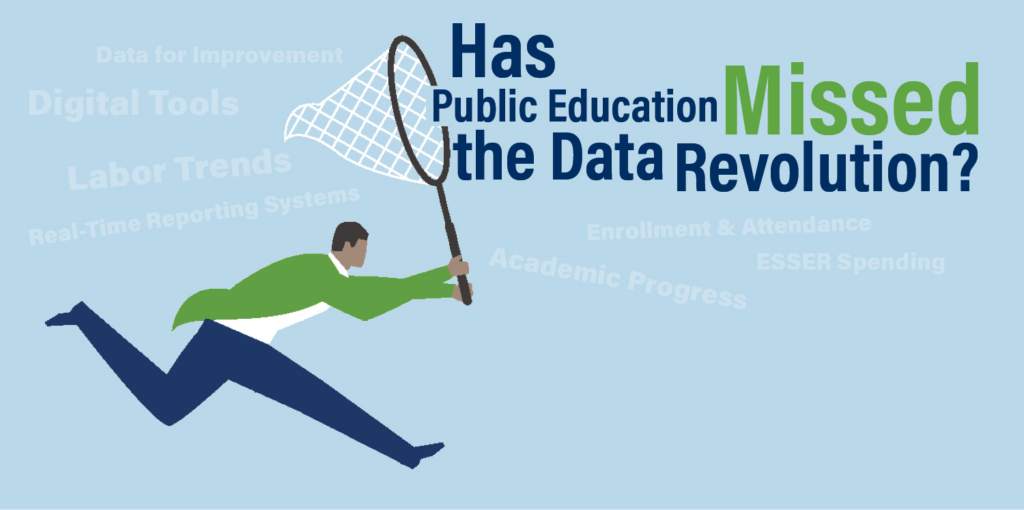 Public Education Missed the Data Revolution. It's Time to Catch Up
Marguerite Roza and Chad Aldeman
Published October 5, 2022 on The Hill
The dearth of data in education is reaching four-alarm status. This fall, after three pandemic-affected school years, there is little to no data on which interventions are working to get which students up to speed in what subjects.
Schools need data to guide how they spend their massive federal relief funds to get students back on track. Making decisions without data means that we invest in programs but don't change course if they're not working. It means we have no idea if the fleet of newly hired counselors has any effect on mental health. It means instead of targeting remedial fractions to students who need it, we either re-teach fractions to everyone or to no one.
Data-free schooling means the system can't learn as it goes and improve on what it does. It means students aren't getting the full value from the nation's investment in public schooling.
Why has public education missed out on the data revolution that transformed so many other industries over the past few decades? And what can be done to chip away at this data desert?
On October 12, Edunomics Lab hosted a panel discussion with Mark Schneider, Director of IES, Shalinee Sharma from Zearn, Kaya Henderson from Reconstruction and the former Chancellor of DC Public Schools, and Nat Malkus from the American Enterprise Institute. They shared ideas for moving education forward by making data more accessible, actionable, and timely.
Contact edunomics@georgetown.edu for an accessible version of any publication or resource.