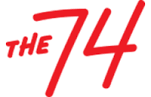 Federal Data: Schools Have Been Adding Teachers Even As They Serve Fewer Students
Chad Aldeman
Published January 30, 2023 on The 74
There's wide variation across the country, but new data show that public schools in many states have been adding teachers while serving fewer students.
In addition to more teachers, schools now employ more student support staff, a category that includes attendance officers and providers of health, speech pathology, audiology or social services. The number of school administrative support staff, guidance counselors, district administrators and school psychologists are also all above pre-pandemic levels. However, public schools nationwide employed 65,000 fewer FTEs last year, or about 1% less than their pre-pandemic total.
In this analysis, Chad Aldeman unpacks National Center for Education Statistics data for the 2021-22 academic year to see how school staffing levels have changed over the course of the pandemic and make sense of the local context, specific shortages and potential solutions to address schools' actual needs.
Contact edunomics@georgetown.edu for an accessible version of any publication or resource.