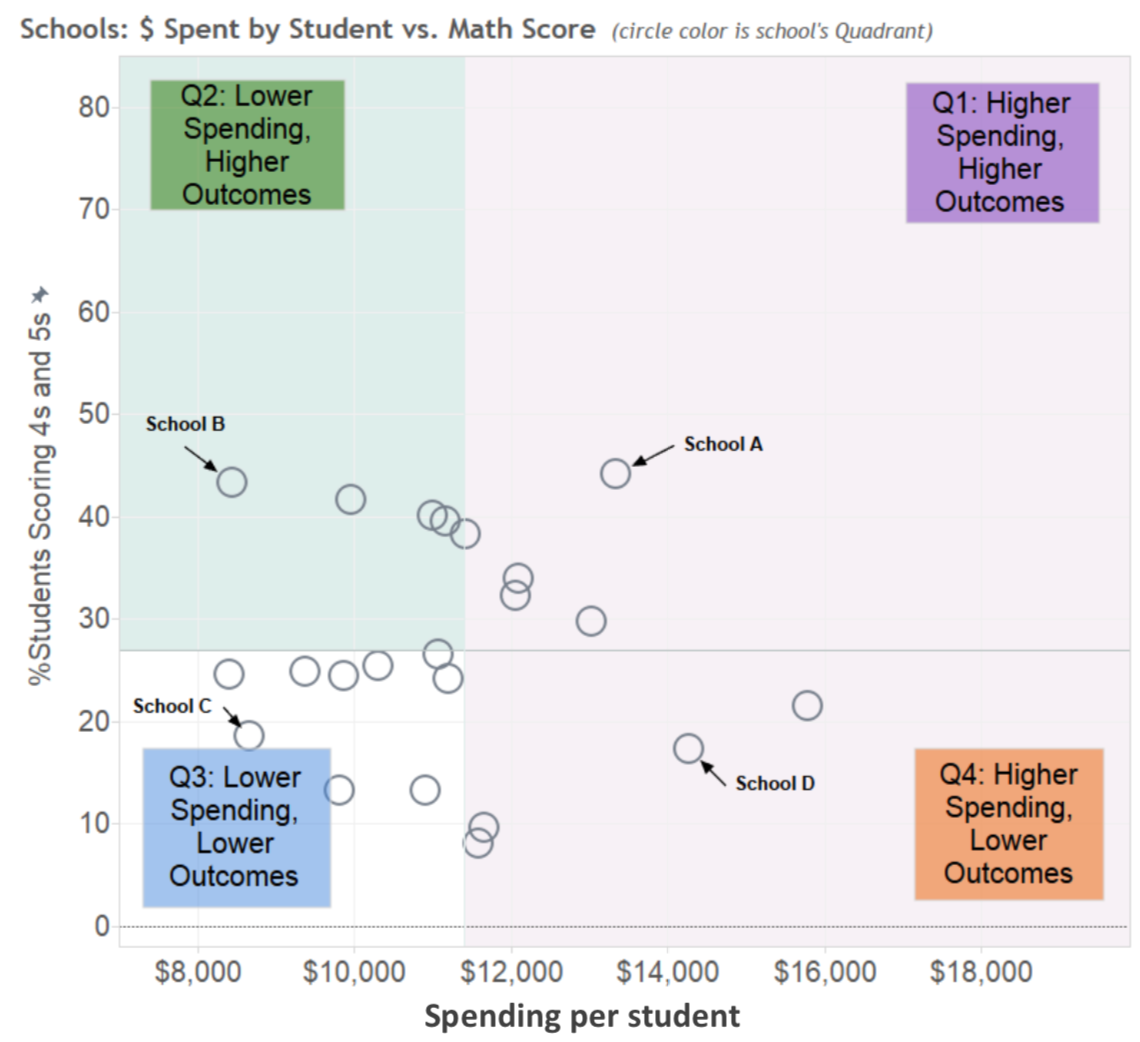 The Productivity Opportunity: A Role-Playing Activity to Engage Leaders in Financial and Outcomes Data
This document offers a set of exercises designed to help education leaders better understand the relationship between spending and student performance—and position them to use emerging data to explore opportunities for productivity in their day-to-day work improving education.
The exercises are intended to make productivity data easily comprehensible. They are designed to engage education leaders and stakeholders in mock discussions around per-pupil spending and student outcomes. By playing different roles in the conversation, participants can help broaden perspectives around the data and its importance.
Contact edunomics@georgetown.edu for an accessible version of any publication or resource.