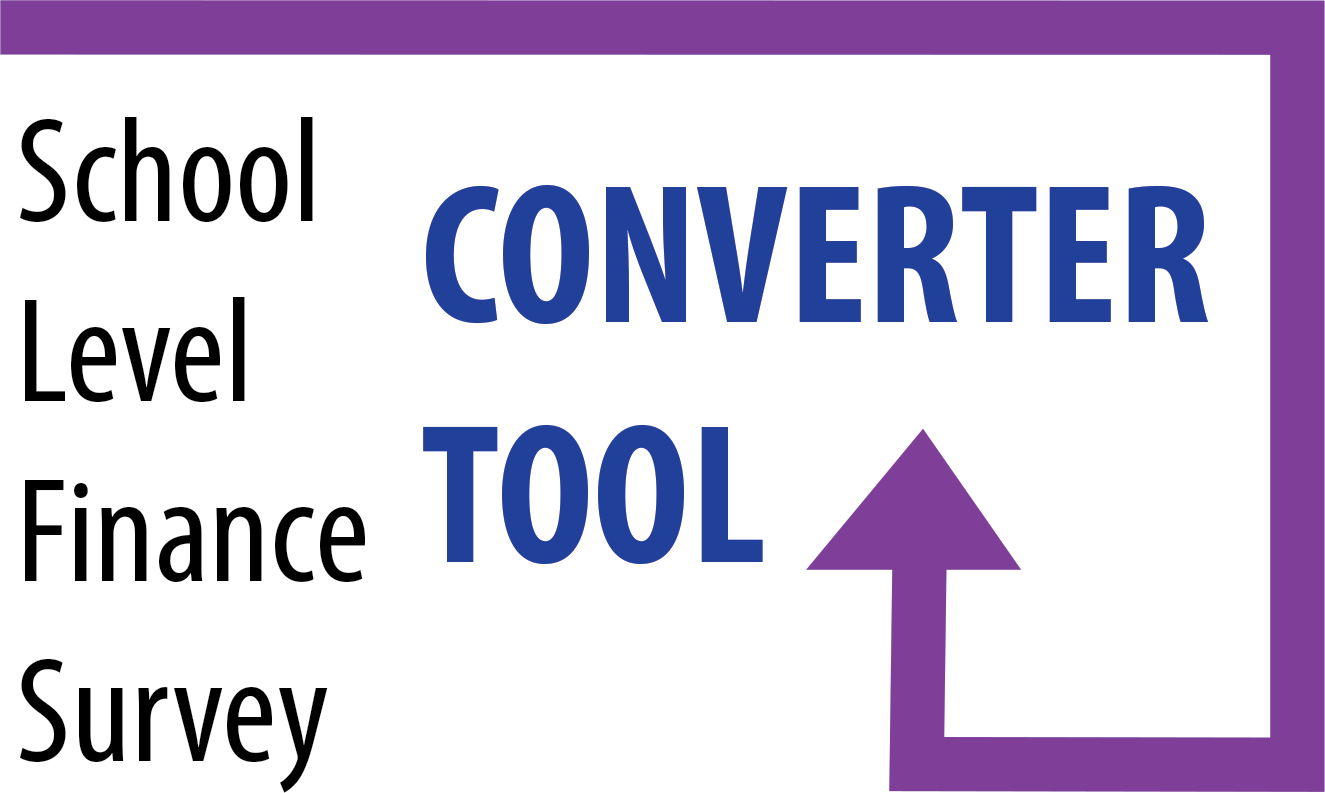 School Level Finance Survey Converter Tool
This tool can help state education agencies (SEAs) meet the Every Student Succeeds Act (ESSA) financial transparency per-pupil expenditure reporting requirement using two pre-existing federal survey tools — the School Level Finance Survey (SLFS) and the Local Education Agency Finance Survey (also called F-33). State agencies can use this tool to combine data from those two surveys to calculate school-level expenditures for all the schools and districts in their survey files.
This tool is best suited for states working to meet the financial transparency requirement that do not already have a chart of accounts with location code, or may need more time to refine or fully implement a process for obtaining digital school level data, and/or for SEAs that already have SLFS data and would like to explore that data as an interim step in meeting the requirement.
Contact edunomics@georgetown.edu for an accessible version of any publication or resource.