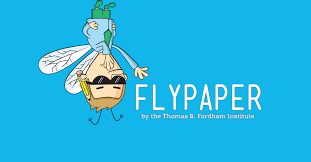 Edunomics Lab against the tide: Yes, eliminate CRDC finance elements
Marguerite Roza and Elizabeth Ross
Published January 16, 2020 on Flypaper, Thomas B. Fordham Institute
The U.S. Department of Education proposed significant changes to the Civil Rights Data Collection, including eliminating the school finance portion. When the Department sought feedback, we broke with many of our peer organizations to write in support of eliminating the finance portion of CRDC.
Our reasoning was simple: CRDC yields bad school spending data. Bad data is not better than no data. And other more reliable data sources are emerging.
We explain our thinking in this short commentary. (And to be clear, our comments deal exclusively with changes to the finance section, not other proposed eliminations.)
Contact edunomics@georgetown.edu for an accessible version of any publication or resource.