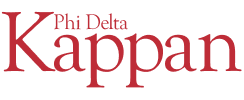 Universities aren't teaching the finance skills that K-12 leaders need
Marguerite Roza
Published March 28, 2022 on Phi Delta Kappan Magazine
Our education system depends on district leaders having financial fluency to leverage resources on behalf of students. And they must ensure their choices are equitable and financially sustainable, all while navigating a complicated landscape of stakeholder interests, advocacy demands, public reporting, and even career-ending missteps.
Yet most leaders haven't been trained to make these kinds of strategic financial decisions. That's because colleges of education, which prepare most of our aspiring district and school administrators, have largely bypassed this topic in their administrator-prep programs. That major omission leaves education leaders unprepared for their jobs.
In this article, Marguerite Roza explores this gap in training and suggests ways that higher education can improve its offerings to better prepare K-12 leaders.
Contact edunomics@georgetown.edu for an accessible version of any publication or resource.