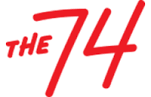 New Learning Loss Calculator Estimates COVID Slide, Costs of Catching Kids Up, in 8,000 School Districts
Marguerite Roza, Katherine Silberstein, Aashish Dhammani, and Chad Aldeman,
Published June 23, 2022 on The 74
Back when districts wrote their ESSER plans, most didn't have the information we have today. Many didn't know yet how different types of students fared with remote or hybrid learning and thus crafting plans to remedy those losses was a struggle.
But new studies are filling in the holes. We now know that closing schools in response to the COVID-19 pandemic harmed students academically. A recent paper for the National Bureau of Economic Research (NBER) demonstrates that the longer the schools stayed closed or operated in a hybrid model the bigger the losses, especially for Black and Hispanic students, those in poverty, or those who were behind grade level to start with.
So just how much help will students need? We used the results from the NBER paper to build a new calculator tool that estimates the learning losses in more than 8,000 school districts across the country. We plugged in student demographic information and data on the mode of instruction from the American Enterprise Institute's Return to Learn Tracker. District leaders can use "The Calculator" to estimate the level of student learning loss in their schools.
Contact edunomics@georgetown.edu for an accessible version of any publication or resource.