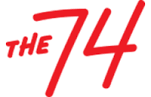 L.A. District Is Asking for a $500 Million Parcel Tax. In Return, Let the Schools Decide How to Spend Their New Funds
Marguerite Roza, Anthony Drew
Published May 20, 2019 on The 74
As LAUSD asks local voters to approve a $500 million annual parcel tax, some groups are asking for financial reform in return. Trust in the district's financial leadership is low, school performance is lagging, and the district is bleeding cash to cover commitments made in years past.
As Marguerite Roza and Anthony Drew note in this commentary, many of the country's largest school districts have shifted to a decentralized funding model, allocating funds to schools based on student needs, and boosting equity and transparency in the process. Roza and Drew urge LAUSD leaders to follow suit and commit to student-based allocation in return for new funding, giving schools more control over spending and the flexibility to make trade-offs that do more for their students with the money at hand.
Contact edunomics@georgetown.edu for an accessible version of any publication or resource.